Each Tuesday we will be compiling our author and WGP highlights. Stop by each week to see what we have all been up to! 
Have a look at our latest book cover from author Sherry Foley for her upcoming novel, A Captive Heart. While you wait you can read her current thriller Switched in Death.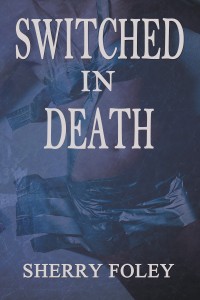 Have you read our June 2012 newsletter? Find out about all our May releases and much more. If you are not signed up, please fill in your name and email below to receive our emails and announcements in the future.
Author News:
Veritas author Ina Schroders-Zeeders attended the poetry festival in Bridlington where her poems were read to a large audience.
Author Heather Grace Stewart was a guest author on Freelance Writing Business Coach and author Paul Lima's blog. You can also find a recent interview on  the website of Andrea Eygenraam.
Upcoming author of What We Did With Old Moons, M.V. Montgomery,  will have a short story "The Heart of the Matter" published by Static Movement Press, and has two poems published: "A Dictionary of Animal Symbols" in Willows Wept Review, and "This Poem" in Misfits' Miscellany.
Natasha Head, author of Nothing Left to Lose had a poem published on the highly popular website A Broader View.