Loren Kleinman is a Pushcart Prize nominated poet with four published collections, including The Dark Cave Between My Ribs, which was named one of the best poetry books of 2014 by Entropy Magazine. Loren's work has appeared in many journals, such as Adanna, Levure littéraire, and the Aesthetica Creative Writing Annual. Her essays have appeared in Cosmopolitan, Good Housekeeping, and Seventeen Magazine, and her interviews can be found in The Huffington Post, IndieReader, and USA Today. Loren is a faculty member at New York Writer's Workshop, and a full-time freelance writer and social media strategist.
Follow Loren:
Website
Twitter
Facebook
Tumblr
Google +
Listen to Loren's Poetry
LinkedIn
Stay With Me Awhile is Available Now On:
Barnes & Noble and Amazon 
Breakable Things is Available Now On:
Barnes & Noble and Amazon 
The Dark Cave Between My Ribs is Available Now On:
Barnes & Noble and Amazon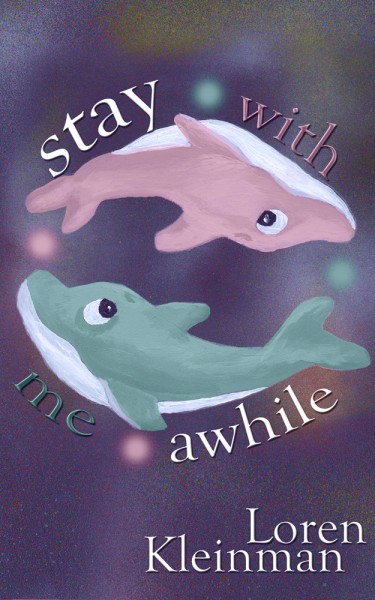 Love stays with us far longer than we realize. Loren Kleinman's Stay with Me Awhile shows how our underlying love for objects, memory, sex, books, and nature have a lasting impact on our everyday lives. As the world decays around us, the only way we can preserve our presence is to stay, embed ourselves in the experience of living deliberately, to look at one another with lasting conviction to be.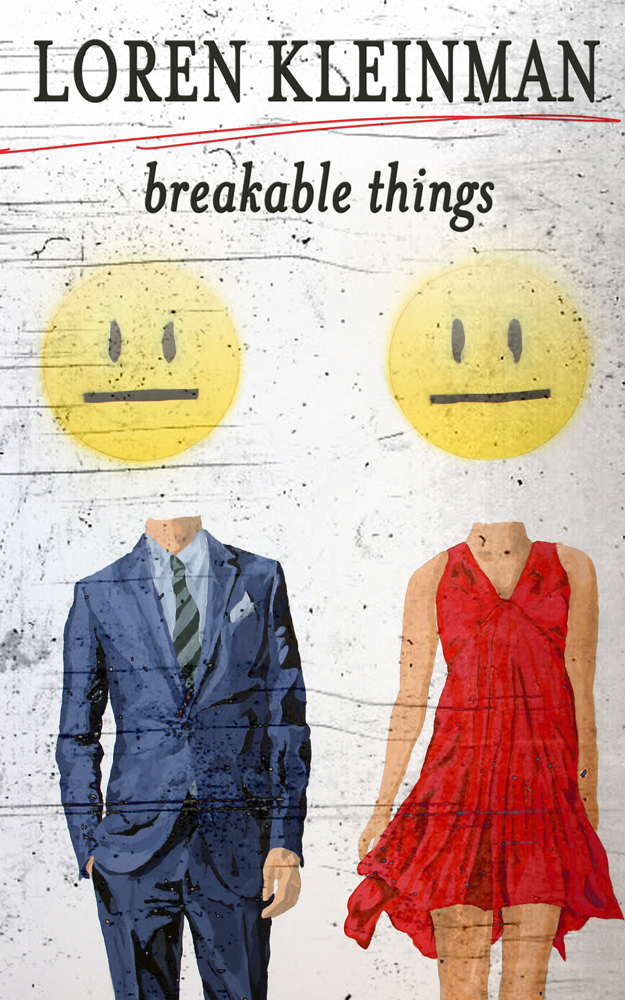 After the fracture, after the breaks in the surface, there is always light. Breakable Things is a testament to the idea that everything is breakable, and everything somehow finds its way back together again. Whether it's past, present, and future; falling in love and out; or darkness and light, life is full of beautiful contrasts. Loren Kleinman presents the world in breakable objects: bones, cabinets, hearts, sexuality, and more. She shows us that broken does not mean damaged, and that it's a necessary part in the process of becoming a whole person.
Reviews:
"Breakable Things is a rattling tribute to the fragility of consciousness and memory. "I'm cut on the floor, / porcelain in the skin, / and he breaks / he breaks he breaks he breaks me," Loren Kleinman writes. Fastened with pinching, deep detail, the shock of loss and a seasoned sense of being resonate throughout this book. Here Kleinman describes the bewilderment of being and the feelings that come from breathing, existing. "I step into the dirt. / Its dampness / makes me feel I exist." Caked with shame and smoke, soot and blinking bugs Kleinman renders a panorama of sharp, dazzling poems that haunt and captivate us long after the reading of this book is completed."—Geoffrey Gatza, Publisher, BlazeVOX [books]
"With unpretentious clarity, guts and a bit of soul, Breakable Things has solidified Loren Kleinman as my favorite new poet."—Kola Boof, The Sexy Part of the Bible, Akashic Books
"[Breakable Things] has a visceral quality. The images and lines within these poems are precise and surprising–layered with texture. I was drawn in by the details and kept connected with the phrasing. There is a flow to this text, a common experience of relationships coupled with the unique perspective of being alone, which creates fascination within the reader."—Jason Carney, author of Starve the Vulture, Kaylie Jones Books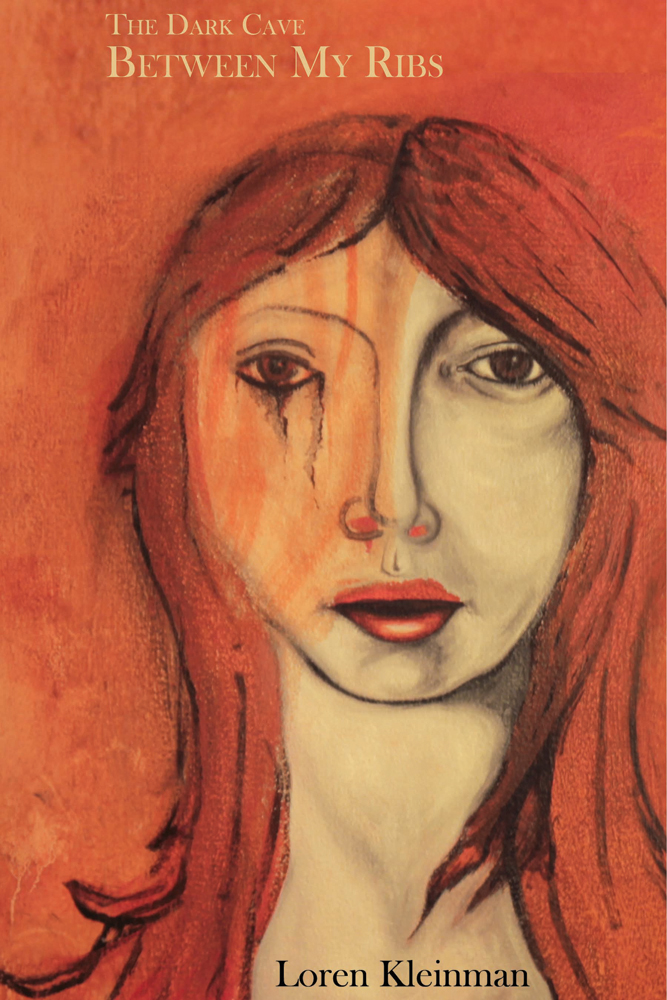 After disaster, there is always the possibility to love again. Poet Loren Kleinman invites us to witness snapshots of a complex life—including accounts of abuse, grief, suicide, love, and loss—rendered poetic yet accessible. The Dark Cave Between My Ribs appeals to all who crave an authentic voice that is tangible, unique, and universal.
Reviews: 
Loren Kleinman's poetry is staring you dead in the face and daring you to blink. Not much so stark, has ever dared to be so cleanly beautiful – the lines crisp, the silences their own loud singing. Nothing lets you look away; lets you be left alone.  – Roger Bonair-Agard, Cave Canem fellow, Two-time National Poetry Slam Champion, author of Tarnish and Masquerade
•••
Loren Kleinman's poems in The Dark Cave Between My Ribs are explorations of love and loss, longing and passion. Kleinman peels away at the scrim we try to hide behind so we don't see our own scars or the scars we have inflicted on the world. Her universe is filled with images of the terrible atrocities of concentration camps as well as the one-on-one betrayal of rape. The poet struggles are often rendered in nightmare landscapes which she runs through in order to reach some semblance of safety and peace. This book is an amazing achievement. – Maria Mazziotti Gillan, Winner, American Book Award , & Barnes & Noble Writers for Writers Award from Poets & Writers
•••
Loren Kleinman's The Dark Cave Between My Ribs is as much a keening behind the destructive nature of assault and addiction as it is an instruction for survival itself. These poems build a raw and unflinching collection that travels across the individual lens to the unspeakable human wreckage of Nazi Death Squads in Lithuania. The speaker in these poems refuses to dodge grief, to look away. Instead, she proclaims: "Somehow, I'll know what to do. /touch the skin of this world. /Peel it back." It is in this stark and brave examination of the physical world that Kleinman reveals a necessary truth for us all.  – Sean Nevin, author of Oblivio Gate
•••
These poems are an intimate look into the heart written with such power. The Dark Cave Between My Ribs is beautiful, sad, intense and will grab the reader and not let go. Loren Kleinman's poems capture the dark side of things that happen in life but yet, show such courage in the writing. "I'm broken winged, a fallen bird on the road" can sum up many of these poems, but that bird survives, rises up and flies. – Gloria Mindock, Editor and Publisher, Cervená Barva Press
•••
Every now and then fate introduces me to a poet whose poetic work captures my attention. Such is the case with regard to poet Loren Kleinman and her new collection of poetry entitled The Dark Cave Between My Ribs.
In a world where there is a plethora of published prose poetry, this collection stands out in my mind. I say so because beginning with the first poem, the collection gathers strength, as if a tea kettle filled with water gathering steam. Once the whistle blows, you know you have water ready for tea. Metaphorically speaking, I found this to be true with regard to The Dark Cave Between My Ribs.
I find clever her placement of poems in numeric sections. This is smart given the topic areas covered by the collection, wherein she addresses the alcoholism of her mother, matters of rape, the frustration found in discovering true love, and the horrors experienced by Jews during World War II.
It would seem to me that poet Kleinman is working through some deeply internalized matters of human concern with this work. I would suggest using the prose form for structure well suits this pursuit. I found the read easy, and enabled me to quickly grasp the profundity of the collection's message.
Which brings me to the poem I consider my favorite. They Want You to Believe it Never Happened in the Ponary Forest tears my heart out for the sheer insanity engulfing the loss of life of more than 100,000 Jews, and the poetic brilliance this piece speaks to that atrocity. Subsequent poems in the collection dealing with same subject-matter stir my soul to immense sadness.
I am confident readers of this work will walk away having been emotionally impacted by this collection. More importantly, it feels like it has award-winning quality. That is my hope for this powerful work of poetry by poet Loren Kleinman. – Emmett Wheatfall, author of Bread Widow
•••
In this beautiful collection, Loren Kleinman writes about longing and loving, touch and loss, truth, absence, and ultimately, the soul. The poems are moving, the sentiment naked, and the language irresistible. I'm grateful to have been invited to into this writer's mind and heart and world. – Beverly Donofrio, author Riding in Cars with Boys