Dominic Stevenson is an English-born writer with his roots in the post-industrial north of England. His aim is to take part in the global discussions surrounding societal, gender, sexual, and educational equality.
Dominic's poetry and short stories have been published in a range of print and online publications including Litro Magazine, Poetry and Paint, and Spontaneity Arts Journal, and his first poetry collection, The Northern Line, is available wherever books are sold.
Follow Dom:
fantasticaldom.com
Twitter: @Fantastical_Dom
Facebook: facebook.com/fantasticaldom
I Can't Find Me Available Now On:
Barnes & Noble and Amazon
The Northern Line is Available Now On:
Barnes & Noble and Amazon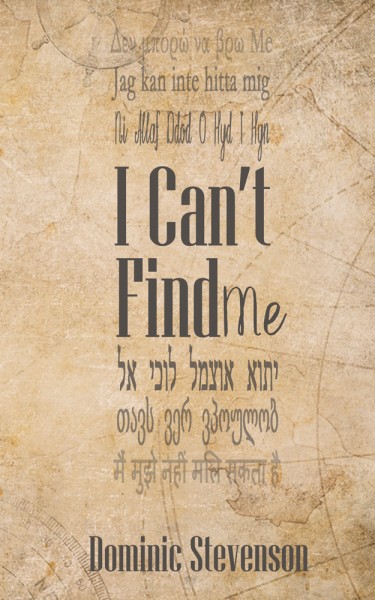 I Can't Find Me delves inside the eyes of the world as they examine the writer. Each move and thought is observed and related back with a spectacular and delicate intimacy. Almost gone is the crudeness of youth as wisdom is chased through the pages, initially sought as a prized possession to be discovered before the realisation that it must be earned. The collection runs from the core to the ether in search of where Dominic Stevenson really resides.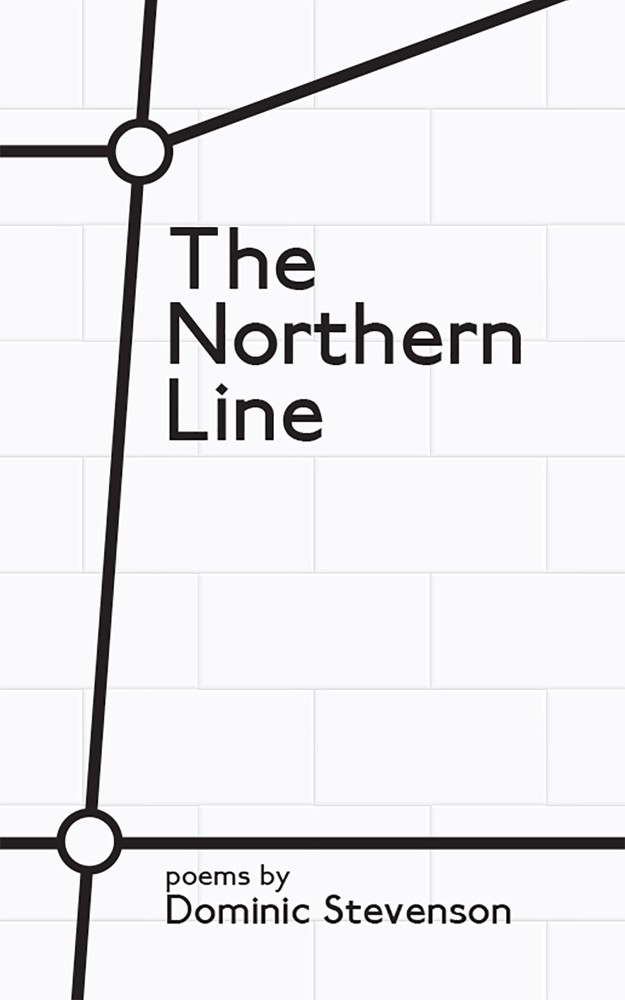 Dominic Stevenson takes you on a journey down The Northern Line with a rucksack of memories over his shoulder.
Leaving breadcrumbs along the way, he reminds us that we must unite when experiencing our toughest of times. In the face of strife we must love more fiercely, with more intensity, and more often than in times of societal ease. Only by rising, roused by love for those who love beside you, can tyranny and misery be conquered.
The Northern Line isn't just a way of getting from A to B inside the walls of London. It's a journey itself, a way of life.
Advanced Reviews for The Northern Line:
"Saddened by social injustice, celebrating the tender intimacies of love, observing the melancholy of modern existence as well as its myriad small joys, these are poems with a large heart and a very fine sense of the fragility of our transient human experience. Beauty is found in the banal, however, and hope in the seemingly hopeless; these are poems which take a brave path into darkness, whilst leading us, then – through superbly spun words and sensual, shimmering imagery – back into the light."
—Mab Jones, author of Poor Queen
"I have been soaking in and soaking up this manuscript for over a week now, trying to decide what to write; how best to convince an imaginary reader that these poems are poems they need in their life, that they owe it to themselves to get a hold of this collection. Because I believe they should, truly, but how to put that into words? Where to begin? Should I praise the poems' refreshing directness? Their accessibility? Their clarity and, above all else, their kindness? Well yes, that's a start. This is a wonderfully human and humane collection, a collection that speaks up for people in all their faults and failings, and serves as a much welcome antidote to the cynical chic that's come to pervade contemporary poetry. But beyond that, it is the willingness of the poems to relate and engage with the world that impresses. Here is a way in to thinking and talking about the issues that affect all our lives, told with unflinching frankness and unabashed empathy."
—Fran Lock, author of Flatrock and The Mystic and the Pig Thief
"I can't think of anywhere better to read this mesmerising collection than on its namesake; the Northern Line. Packed with acutely chosen words and wonderfully quotable lines Dominic takes me on a journey through his City, his opinions and his dreams and by the time I reach Old Street I don't want to get off because I want to read on.
Part one introduces me to the writer's cacophony of thoughts about the place he lives. The eclectic mix of passionate pleas to humanity and subtle musings on moments missed is perfectly balanced and makes for an urgent and surprising read. I find myself nodding in absolute agreement at the writer's own note; "your words matter" and his words do, very much.
Part two is an intimate delve into what it is to love and is beautifully and expertly curated avoiding clichés at all costs. A whirlwind of emotion, reality and descriptive delights.
Part three is a snappy, well-structured exploration of what it means to live in, love in and breath in London. Through honest and emotive verses I am guided through the insignificant moments that make up the significance of this City and the muddled mind-set of one of its many inhabitants. This section is darkly descriptive and powerfully deep and leaves my mind reeling like a tube departing a tunnel. This is a stunning collection of poetic prowess which doubles as a smashing travel companion. Highly, highly recommended especially for the lost and lonely Londoner."
—Sara Hirsch, UK Poetry Slam Champion