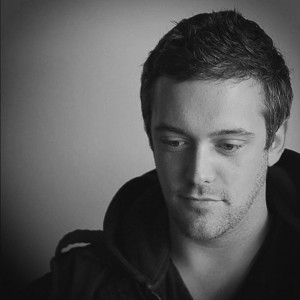 Robert James Russell lives in Ann Arbor, Michigan, and has known he wanted to be a writer since he was ten years old. A fan of well-placed stream of consciousness and stories that feature everyday characters and dialogue, Robert has a penchant for stories focusing on relationships in all their many forms. In 2010, he co-founded the literary journal Midwestern Gothic, which aims to catalog the very best fiction of the Midwestern United States—an area he believes is ripe with its own mythologies and tall tales, yet often overlooked.
  Follow Robert on his websites: Robert James Russell and Midwestern Gothic.  You can also find him on Facebook and Twitter.
Sea of Trees is Available Now On:
Paperback: Barnes & Noble and Amazon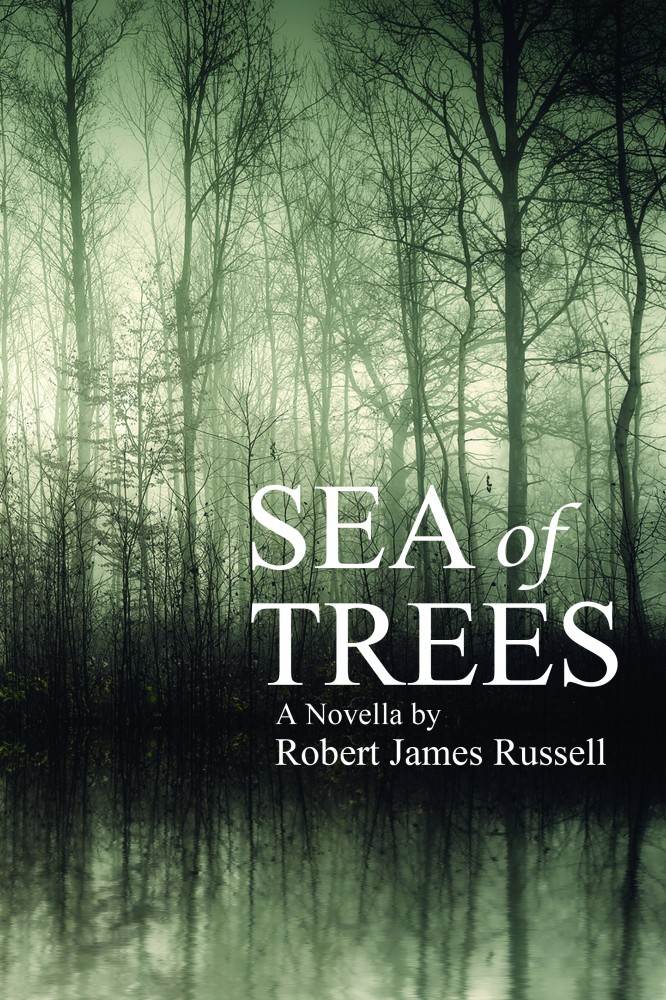 Swirling mystery permeates Sea of Trees as Bill, an American college student, and his Japanese girlfriend Junko traverse the Aokigahara Forest in Japan—infamous as one of the world's top suicide destinations—in search of evidence of Junko's sister Izumi who disappeared there a year previous. As the two follow clues and journey deeper into the woods amid the eerily quiet and hauntingly beautiful landscape—bypassing tokens and remains of the departed, suicide notes tacked to trees and shrines put up by forlorn loved ones—they'll depend on one another in ways they never had to before, testing the very fabric of their relationship. And, as daylight quickly escapes them and they find themselves lost in the dark veil of night, Bill discovers a truth Junko has hidden deep within her—a truth that will change them both forever.
Book Reviews:
"Darkly beautiful, replete with intriguing bends, Russell's novella unfolds much like one of the tree-shrouded paths comprising its protagonists' somber, captivating journey, the characters' psyches as perilous as the forest in which they find themselves lost, the book's stunning vignettes like narrative shrines to those who have chosen to make their end in Aokigahara." – Charles McLeod, author of National Treasures and American Weather
"It's not quite like anything I've read before; It's quick, unique, and definitely worth checking out." – Mud Schematic, Micro-reviews & Interviews. Read the rest of the review here.
"Never have I read a work so balanced, so pleasing, and yet so strange, in its very structure." – Faulkner 2 Fibonocci. Read the rest of the review here.
"Joseph Campbell says that in life we must enter the 'forest at the darkest point, where there is no path,' that to follow another's path is to fail to truly live. In Robert James Russell's Sea of Trees, a young couple follows a sister's suicidal trail into the fabled Aokigahara Forest, where they must try to pass through the grief that's come between them—and where Russell's subtle structure puts us readers in danger too, left to recognize ourselves in all the other ghosts hung from those trees, hung lonely together." —Matt Bell, author of Cataclysm Baby
"At a slick, swift 105 pages, this story is no longer than it needs to be but it casts it spell, putting its cold fingers around your wrist and leading you into the forest where evermore macabre sights await." – Cee Martinez
"Sea of Trees is a page turner, with compelling characters and plotting." – Jessica Tripler, Read React Review
"Russell's writing is raw, real, and stunningly palpable. A book that will grip your soul, Sea of Trees will envelope you and hold you until the very end." – L.M. Stull