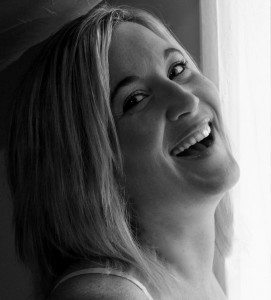 Heather Grace Stewart wrote her first poem at age five, inspired by falling down a lot while trying to figure skate. At the Arena was published in her school newsletter. From that moment on, Heather was hooked on writing. After receiving her BA (Honours) in Canadian Studies at Queen's University in Kingston, Ontario, Heather attended Montreal's Concordia University for a graduate diploma in Journalism. She worked as chief reporter of a local paper and associate editor of Harrowsmith Country Life andEquinox magazines before starting her own freelance writing and editing business, Graceful Publications, in 1999.
Her two non-fiction books for youth are part of the Warts & All educational series on Canada's Prime Ministers. She has written for a wide range of magazines, including Reader's Digest and Canadian Wildlife magazine, and edited a Canadian law magazine for students for four years.
Heather's poems have been published in Canadian literary journals, newspapers and magazines, nation-wide school textbooks, online journals, international print anthologies, and in the British small presses. She was awarded Queen's University's McIlquham Foundation Prize in English Poetry and the UK journal Various Artists' Poet's Poet Award.
Her collection of poetry and photos, Leap (Graceful Publications, 2010), has been described as a "lovely lilt of language," and, "a must for new and already hooked fans," by reviewers. In August and September 2011, the ebook reached #3 in Poetry in the Canadian iBookstore.
Her first collection of poems, Where the Butterflies Go (Graceful Publications, 2008), was reviewed as "whirlwind poetry that never hesitates…always delightful and rarely what you expect. We need poetry like this." It reached #16 in Canadian iBooks in the fall of 2011. Both collections remain in "What's Hot" in Poetry in iBooks.
Her photographs have appeared in Equinox and National Geographic Traveler among others, and on the cover of over a dozen poetry books.
Born in Ottawa, Canada, she lives with her husband and daughter near Montreal. In her free time, she loves to take photos, scrapbook, cartoon, inline skate, dance like nobody's watching, and eat Swedish Berries — usually not all at the same time.
Visit her on her website, follow her on Twitter and on Facebook.
Carry On Dancing is Available Now On:
Paperback: Barnes & Noble and Amazon 

Feel the tears and the laughter in this inspiring new collection of poetry by Heather Grace Stewart. Carry On Dancing will take you on a journey through personal and global tragedies, and the new technologies that can bring us together or tear us apart. Let the author of Where the Butterflies Go and Leap give you a hopeful look into love and loss, and keep you striving for what is truly important in life.
Book Reviews:
"Another excellent read from Heather Grace Stewart. She gambles with words and their associated meanings, stirring memories of Dickinson and Plath, and then dissolves the seriousness with a playful aside or a gibe at modern culture. The whole effect is very pleasing, creating a post-modern collage of utterance, whose poetic tenets and mantras are both enthralling and completely compelling." – Tony Lewis-Jones, Welsh Book of the Year Nominee, Editor of Various Artists, Author of Any Time and 10 other collections.
"Brave, personal and eloquent poems from Heather Grace Stewart, who can save a child from drowning in one poem and write words of support for children being bullied in the next; for whom the world is a hotchpotch of crazy politics and loving families; whose poems can be cannonballs, wisecracks, narratives, or haiku; and whose photographs complement the poems with the same characteristics of simplicity, surprise and freshness.Carry On Dancing picks up from where Leap began. Poems to remember. A poet for everyone." – Sally King, Poet and Editor, Poetry Scotland
"All told, in fact, Carry On Dancing reveals Heather to be a poet who has very much come into her stride, leaving images and moments to speak (more than) themselves, but also confidently deploying a repertoire of styles and forms." – UK Poet and Editor Tom Phillips. Read the rest of the review HERE.