Each Tuesday we will be compiling our author and WGP highlights. Stop by each week to see what we have all been up to! 
Author News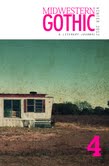 Sea of Trees author Robert Russell released his fourth issue of his online & print magazine Midwestern Gothic
Dreaming in Darkness by Jessica Kristie received a 5/5 star editorial review from the Sacramento/San Francisco Book Review. "Jessica Kristie dazzles in this new collection of poems. … each section in this collection starts off slow and staccato and builds slowly as time moves on, into lines that are longer but still pack a punch…' – Kevin Winter, The San Francisco/Sacramento Book Review. Read the full review HERE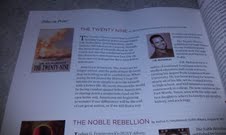 The Tweny-Nine Author J.M. Richardson had an article in his hometown newspaper, The Franklinton Era-Leader. He also had a great article in the Pi Kappa Alpha Shield and Diamond, an internationally distributed fraternity quarterly magazine. If you are in the Texas area, join Mr. Richardson on January 14th at the Keller, TX Young Adult Keller Book Festival, where he will be a panelist and be doing a book signing.
Kellie Elmore continues to inspire us with her Free Write Friday's. Each week she has a prompt that will keep your pen moving. If you have not stopped by, make sure you do this week. Look for Kellie's debut poetry book Magic in the Backyard this May.
The always active Frank Lieberman, author of It Has Nothing To Do With Age, entered a 10 mile  Resolution  trail  run on the 1st of January. He also read at open Mic Thursday at Mel's Diner in Auburn and confirmed presentation at B'nai Israel in Sacramento for 1/29. Frank set up a presentation at Sunrise Natural Foods in Auburn, and registered for a 30K trail run in Marin on 1/28.
Nothing Left to Lose author Natasha Head was featured this week at Magic in the Backyard: Life in Quotations; The Power of Poetry with Natasha Head.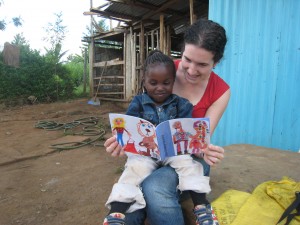 Heather Grace Stewart, author of the upcoming poetry book Carry On Dancing, was one of the poets reading at a special performance at The League of Canadian Poets Show, in Montreal.  Heather's donation towards school fees and a copy of her book 'The Groovy Granny' made its way to Hosanna Children's Home in Kenya over the holidays with help from Hearts for Change founders Jenny Caldwell and Dion Brash.

 You can find all of our author social media sites and websites under our author pages. Take a moment to get to know them! 

Each Tuesday we will be compiling our author and WGP highlights. Stop by each week to see what we have all been up to!