Each Tuesday we will be compiling our author and WGP highlights. Stop by each week to see what we have all been up to!
Welcome new author M.V. Montgomery! What We Did With Old Moons will be released this November.
We are beginning our National Poetry Month (April) celebrations with releasing five poetry books in the next five weeks. Look for Veritas in the next day or two!
Are you following our authors? You can find them all over the place! They are on Facebook, Twitter, LinkedIn, Goodreads and many more. Visit their individual author pages to connect with your favorite author.
Author News: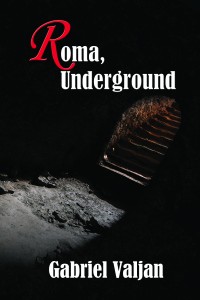 Gabriel Valjan author of Roma, Underground received a great endorsement from international best seller M.J. Rose. Congratulations Gabriel! You can pick up Roma now at any major retailer in paperback or eBook.
"A provocative thriller with a riveting and surprising plot."  – M.J. Rose, International bestseller