Each Tuesday we will be compiling our author and WGP highlights. Stop by each week to see what we have all been up to! 
Author News:
Sherry Foley, author of Switched in Death and the upcoming romantic suspense A Captive Heart has her book highlighted at US Bank locations over the next four months. Sherry also has a very successful book signing at her hometown library.
Upcoming Dawn in Cities author, Gary Beck had The Fiction Shelf accepted a story, Paris, the Summer of '68. In Parentheses accepted three poems from Fault Lines: Recherché Le Chose Perdue, Shock Treatment, and Urban Sorrow. Deadbeats, a U.K. Lit mag, accepted two poems from Blossoms of Decay, The Nature of Cities IV, and Narrowing World. Bard, a U.K. Lit mag, published Urban Oasis, a poem from Perceptions in issue 117, and Unpredictable, a poem from Perceptions in issue 118, both issues simultaneously. Aberration Labyrinth accepted Street Lore, a poem from Resonance. Ascent Aspirations, a U.K. Lit mag, accepted a short story, An Actor Prepares.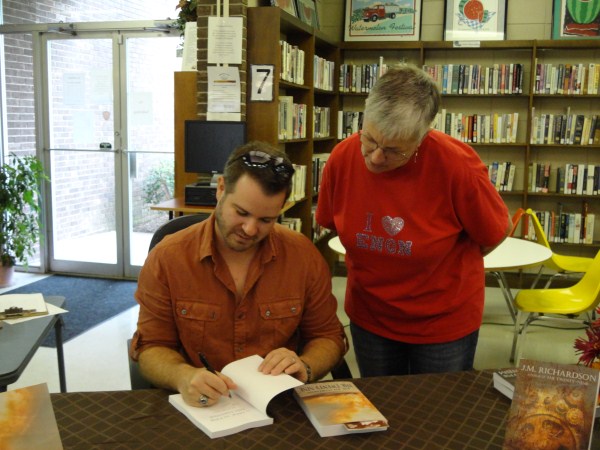 J.M Richardson, author of The Twenty-Nine and just released novel The Apocalypse Mechanism has a wonderful guest post over at the literary magazine The Possibility Place. He also had a book signing and discussion at the Franklinton Library.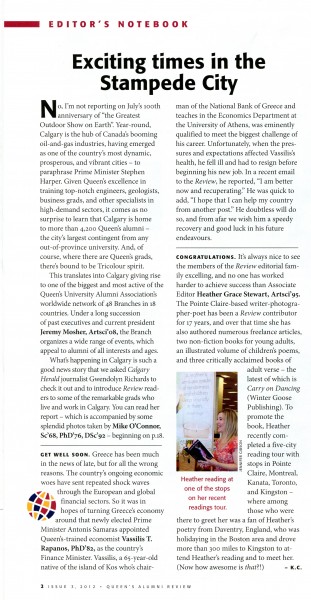 The Queen's Alumni Review did a write up on the Carry On Dancing book tour. You can find the article on Heather Grace Stewart in the print edition that has a world wide circulation of 123,000 copies.
Vanessa Matthews author of the upcoming poetry collection Melodies of My Other Life,  will be published in the new Urban Poetry & Prose Journal Nain Rouge.
Join Frank Lieberman, author of It Has Nothing To Do With Age  for a book signing at Cool Feed on 8/25/12 from 10- 2pm in Cool, CA.
Read a wonderful guest post by author of His Own Good Sword, Amanda McCrina. WHY FANTASY? 
Stop by and check out the interview from The Angels' Share author, Rayme Waters.