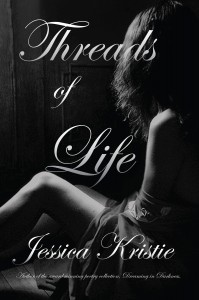 Award winning author and poet, Jessica Kristie takes us on a walk down a path of difficult, yet telling relationships told through prose and poetry in her follow-up collection Threads of Life. You can now purchase her collection on Amazon and Barnes & Noble, eBook will be available in a few weeks.
Threads of Life is the fourth in our five week offerings for April's National Poetry Month. You can see all of our offerings on Poets.org. Pick up your copy of Threads of LIfe today.
Find the official press release here.
Week 1: Veritas
Week 2: Carry On Dancing
Week 3: Nothing Left to Lose
Week 4: Threads of Life