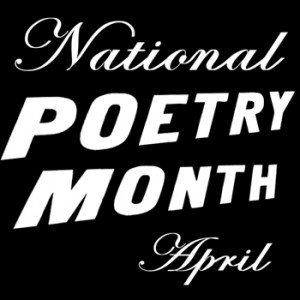 National Poetry Month has begun! Inaugurated by the Academy of American Poets in 1996, National Poetry Month is now held every April. Let's work together to celebrate poetry and the important role it continues to play in our culture.
How can you help celebrate? Poets.org highlights 30 Ways to Celebrate with notable items like: put poetry in an unexpected place, go to a poetry reading, donate a poetry book to your library, and read a poetry book!
April 26th is Poem In Your Pocket Day! Carry a poem with you this day to share with family and friends. Read more about this fun way to celebrate here.
Winer Goose is celebrating by offering up five poetry books in honor of this special month. Please take a moment to see which one is right for you and give it a read in print or eBook! Support National Poetry Month and Winter Goose Publishing.
Veritas by Ina Schroders-Zeeders
Carry on Dancing by Heather Grace Stewart
Nothing Left to Lose by Natasha Head
Threads of Life by Jessica Kristie
Magic in the Backyard by Kellie Elmore (available this week!)