Each Tuesday we will be compiling our author and WGP highlights. Stop by each week to see what we have all been up to! 

Have you read our June 2012 newsletter? Find out about all our May releases and much more. If you are not signed up, please fill in your name and email below to receive our emails and announcements in the future.

 Are you following our authors? You can find them all over the place! They are on Facebook, Twitter, LinkedIn, Goodreads and many more. Visit their individual author pages to connect with your favorite author.
Author News:
Roma, Underground and upcoming novel Wasp's Nest, author Gabriel Valjan was interviewed over at Morgen Bailey's Writing Blog.
Frank Lieberman author of It Has Nothing To Do With Age, Lectured at Lawrence Livermore National Lab this past Thursday.
Poet Mike Berger, author of the upcoming satire poetry collection, Zombie Delights, has a mini chapbook now up at Origami Poems Project.
Carry On Dancing author, Heather Grace Stewart had a wonderful interview and discussion on perseverance over at Arianna's Random Thoughts.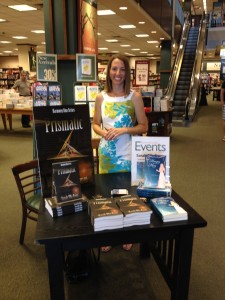 Sarah Elle Emm author of the first in the Harmony Run Series, Prismatic had a signing at Barnes & Noble on Saturday in Evansville, IN.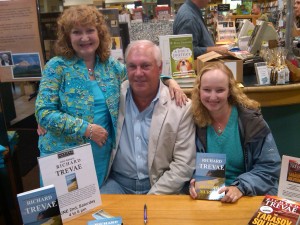 Richard Trevae, author of the upcoming novel The Secret Templar Alliance and the Dalton Crusoe novels, had a signing for his latest book The Aral Mill Murders.
&nbsp: