A warm Winter Goose welcome to our new author Robert James Russell. Robert comes to us from Michigan and has a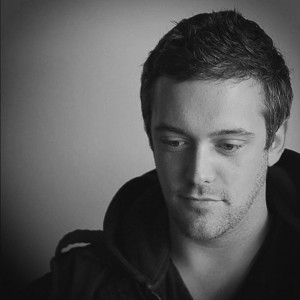 penchant for stories focusing on relationships in all their many forms. In 2010, he co-founded the literary journal Midwestern Gothic, which aims to catalog the very best fiction of the Midwestern United States—an area he believes is ripe with its own mythologies and tall tales, yet often overlooked. Read more of his biography on his author page.
Robert will be bringing us the suspense novel Sea of Trees in May of 2012.
Swirling mystery permeates Sea of Trees as Bill, an American college student, and his Japanese girlfriend Junko traverse the Aokigahara Forest in Japan—infamous as one of the world's top suicide destinations—in search of evidence of Junko's sister Izumi who disappeared there a year previous. As the two follow clues and journey deeper into the woods amid the eerily quiet and hauntingly beautiful landscape—bypassing tokens and remains of the departed, suicide notes tacked to trees and shrines put up by forlorn loved ones—they'll depend on one another in ways they never had to before, testing the very fabric of their relationship. And, as daylight quickly escapes them and they find themselves lost in the dark veil of night, Bill discovers a truth Junko has hidden deep within her—a truth that will change them both forever.