It Has Nothing To Do With Age
Stories of driven athletes who compete
in extraordinary sports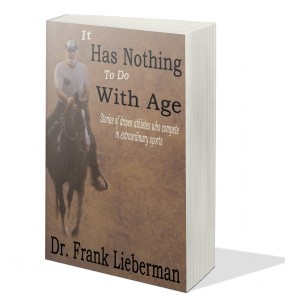 It Has Nothing To Do With Age is a testimonial to the 65 and older age group who push their physical, mental, and emotional limits to unfathomable levels. Explore the underlying motivation of these passionate men and women as they undertake such grueling athletic endeavors as The Tevis Cup, The Hawaiian Ironman, The Molokai to Oahu Outrigger canue race, and the Swanton Pacific 100 mile Ride and Tie. Let inspiration consume you through the powerful drive and determination of these extreme athletes who undeniably prove they are not defined by their age.
Look for It Has Nothing To Do With Age this October in print and eBook!