Look for the debut poetry collection Grains of Sand, by author Colton Babladelis, later this year.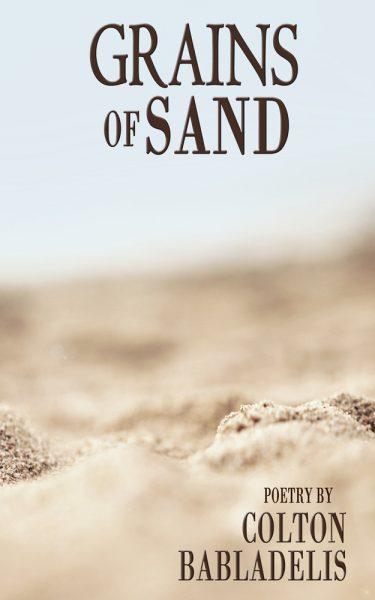 Grains of Sand is an exploration of timeless questions about our place in nature and the nature of love. It gives agency and voice to the world around us, to the things that we interact with but never speak to. Like a grain of sand, something small that is part of something so much larger and more powerful, so too are we all part of something larger, an interconnected web that stretches and bends as time passes.
With his debut poetry collection, Colton Babladelis reflects the lyrical inspiration of his ancestral land, Greece, and time spent traveling through the United States and Central America.