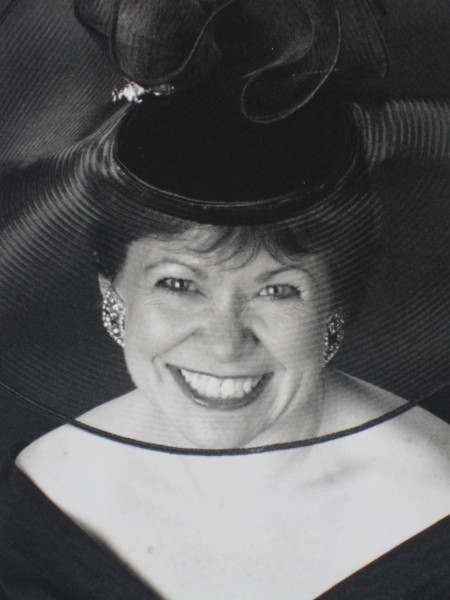 Leaving Iowa for Stanford University, Sheila Scobba Banning remained in California where she lives with her husband, sons, and menagerie of pets. When not writing, Sheila creates fascinators and outlandish hats, often with a glass of wine in hand. She throws fabulous parties, wears vintage dresses, and laughs until she cries every day. Her superpower is catalysis.
Follow Sheila on LinkedIn, Facebook, Google +, and her Amazon Author Page.
Terroir
Paperback & eBook : Barnes & Noble and Amazon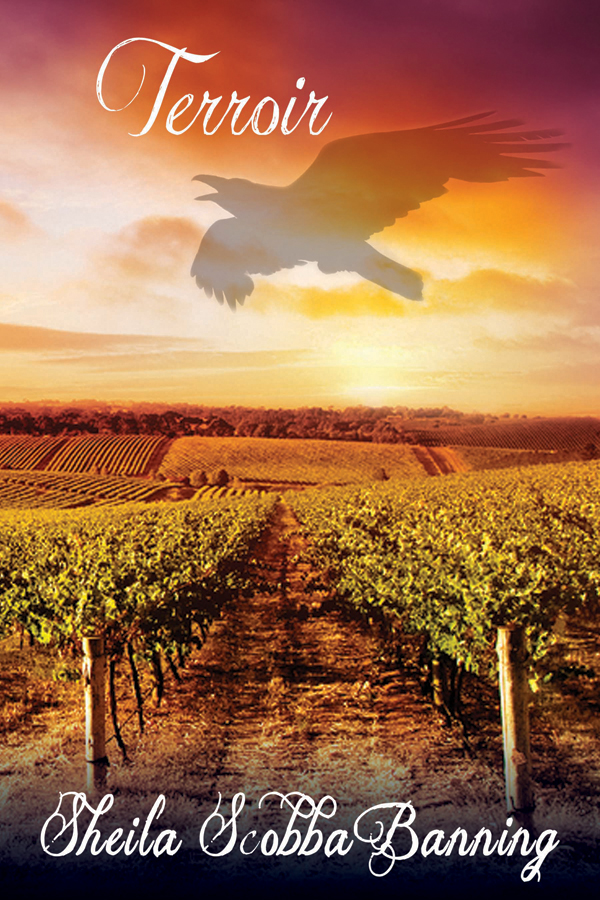 Suzanne Mathews, resolute maker of a cult pinot noir in a foggy pocket of the Santa Cruz Mountains, is about to harvest the defining vintage of her career when her perfect season is struck by crisis. Still reeling from the demands of her pending divorce, she is called to the bedside of her terminally ill sister in Iowa. Fighting to save her namesake winery while trying to support the snarky sister who doesn't want her death to be a spectator sport, Suzanne must balance necessity with passion and make the hardest choices of her life as the precious weeks of October slip away. By Dia de los Muertos, Suzanne learns a personal history she never knew, reconnects with the man she left behind, and discovers that people may have just as much sense of place as the wine she loves.
 Reviews:
"Winemaker Suzanne is having a very eventful fall — just as her vineyard is ready for the delicate harvesting process, she's served with divorce papers and discovers that the sister who raised her is dying of cancer. It's a good set-up that could easily descend into maudlin TV-movie territory, but, thankfully, the book does the opposite. Suzanne and sister Janice are sharply drawn and sharp-witted, with a natural rapid-fire banter that pulls the reader in. The author weaves parallels of viticulture with the care of dying, and none of the characters lose their sense of humor as they navigate Janice's upcoming death. Suzanne finds a way to save her vineyard, make peace of a sort with her ex-husband, and help Janice die well and celebrate her life. The author really knows her viticulture, and Suzanne's vineyard fully informs her character in wonderfully layered ways. All of the characters are fully realized, and the book is very engaging and well-plotted, with some lovely turns of phrase."—ABNA Publishers Weekly Reviewer
"The word, terroir, refers to a sense of place, and this novel has it in spades.  Author Sheila Scobba Banning digs into places that she is very familiar with – Santa Cruz County and Iowa – and bottles them for her readers' pleasure. The result?  A wonderful rich and complex tale of how broken relationships can be transformed into something both new and delectable. TERROIR will inspire you to visit wine country or at the very least, uncork a vintage of pinot noir."
—

Naomi Hirahara, Edgar Award winning author of STRAWBERRY YELLOW
"In Terroir, Sheila Scobba Banning introduces Suzanne Mathews—the meticulous and driven winemaking genius behind a highly sought-after pinot noir—and decants her into a perfect storm of heartache: a failing marriage, a dying sister and a corporate-raiding venture capitalist bent on increasing ROI. It's an affecting and sharp-witted story of how an independent woman comes to terms with things she can't control, and steers the things she can to a satisfying and refined finish."—Mark Coggins, award-winning author of Prom Night and Other Man-made Disasters 
"Sheila Scobba Banning's humor and knowledge of viniculture make this book an entertaining, powerful and satisfying read.  The author's storytelling skills clearly mirror the mind and heart of her heroine as she fights to save her winery while dealing with a collapsing marriage and a sister's terminal illness.  Like the heroine's wine, Terroir is a vintage creation."
—

John Billheimer, author of the Owen Allison and Lloyd Keaton mystery series.
"Sheila Scobba Banning's
Terroir
most definitely has a sense of place, and the setting in the Santa Cruz mountains was a perfect choice. The book brought me into Suzanne's home, vineyards and winery with authentic details about winemaking in Northern California. I found myself aching for a glass of that special Pinot Noir vintage she was determined to create."
—

Jim W. Hammond, Southwestern Wine Guy