Each Tuesday we will be compiling our author and WGP highlights. Stop by each week to see what we have all been up to! 
Switched in Death is now available! Pick up your copy today and be prepared for a great read. You can see the full press release here.
Are you following our authors? You can find them all over the place! They are on Facebook, Twitter, LinkedIn, Goodreads and many more. Visit their individual author pages to connect with your favorite author.
Author News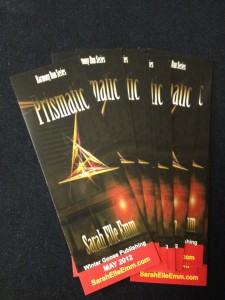 Author Sarah Elle Emm had a book signing at Barnes & Noble Booksellers in her hometown of Evansville, Indiana, and she had lots of visitors and press!  Barnes & Noble have scheduled her next signing for upcoming Winter Goose title Prismatic.