Each Tuesday we will be compiling our author and WGP highlights. Stop by each week to see what we have all been up to! 
Last week we introduced you to our newest author Sarah Elle Emm. Sarah will be bringing us her young-adult fantasy Prismatic this May.
Check out our latest Author Spotlight featuring The Twenty-Nine author, J.M. Richardson.
Are you following our authors? You can find them all over the place! They are on Facebook, Twitter, LinkedIn, Goodreads and many more. Visit their individual author pages to connect with your favorite author.
Author News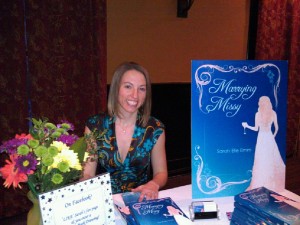 Author Sarah Elle Emm had a 'Winter party' to celebrate her most recent book release Marrying Missy.  There was a jazz /funk band and food and drinks.  She had a great turnout!
Frank Lieberman author of It Has Nothing To Do With Age, received a gold medal in his age group for the 1/2 marathon at Stinson Beach last Saturday. He also had a book signing at the Sunrise Natural Foods in Auburn last Wednesday.  You can check his website for all his upcoming events.