Each Tuesday we will be compiling our author and WGP highlights. Stop by each week to see what we have all been up to!
Author News:
A beautiful book trailer for the YA novel and first book in the Harmony Run series, Prismatic.
Gary Beck, author of the upcoming collection Dawn in Cites, had a poem from Fault Lines, Equilibrium, accepted by Caesura. A poem from Perturbations, Withdrawal, was also accepted by Literary Brushstrokes.
Vanessa Matthews, author of the upcoming collection, Melodies of My Other Life, won the 2012 Cornish Cottages 2012 Writing competition for her poetry entry Why I Love Cornwall.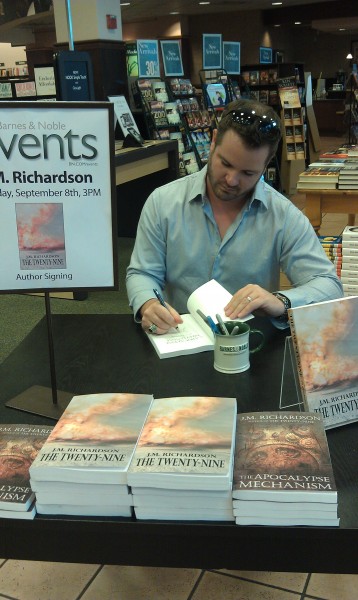 J.M. Richardson author of The Twenty-Nine and the just released The Apocalypse Mechanism, had a great signing and discussion at the Barnes and Noble in Mandeville, LA.
Author of the novella Sea of Trees, Robert James Russell,  unveiled last week MG Press, a division of my journal Midwestern Gothic. is a micro-press devoted to publishing a small number of titles each year. An extension of the literary journal Midwestern Gothic, MG Press retains the same core values: shining a spotlight on Midwest authors by focusing on works that showcase all aspects of life—good, bad, or ugly. MG Press's first book will be This Jealous Earth by Scott Dominic Carpenter, who is also a WGP author.

The Angels' Share author Rayme Waters had a wonderful book signing at Books Inc in Palo Alto.