Book four in the Roma Series, Turning to Stone, is now available wherever books are sold in paperback and eBook. Author Gabriel Valjan intrigues with the continued mystery of Alabaster Black and her deadly involvement with the lethal organization, Rendition.
Catch up on the Roma series with Roma, Underground, Wasp's Nest, and Threading the Needle.
Praise for the Roma Series:
Roma, Underground
"A provocative thriller with a riveting and surprising plot." –M.J. Rose
"…the strong, captivating heroine and an allure of conspiracy and organized crime make this novel an undoubted success." –Kirkus Reviews
Wasp's Nest
"…mood and pace remain consistent throughout this thrilling page-turner. Black is back and entertaining as ever." — Kirkus
Threading the Needle
"Characters, plot, ideas, background…Valjan weaves it all into an international crime novel worth the read." — Kingdom Books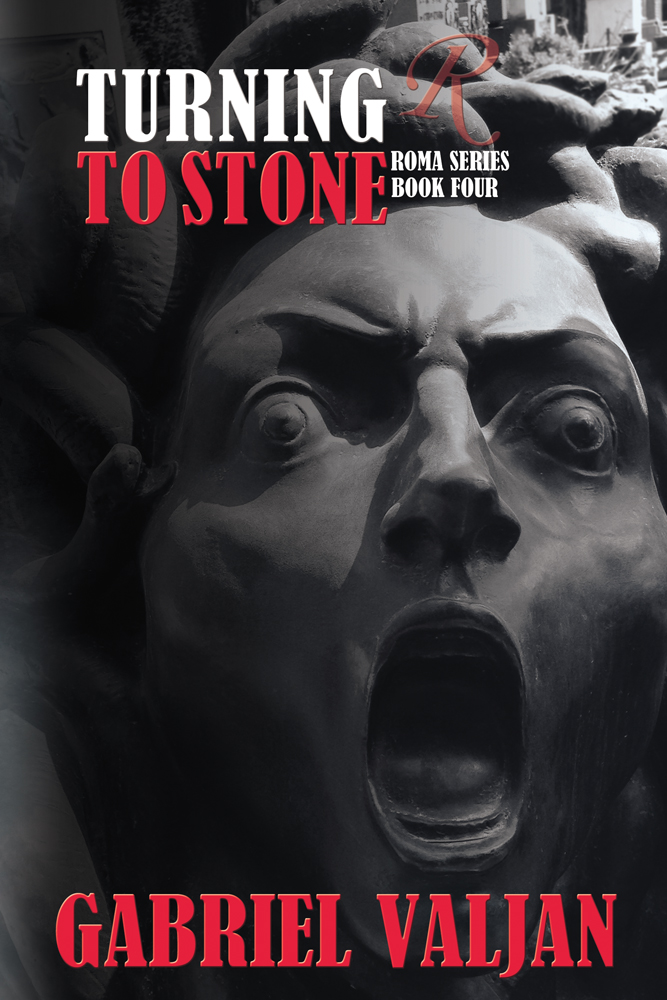 Forensic accountant Alabaster Black has always been steps ahead of her former employer, Rendition, a clandestine and apparently lethal organization. Once the star investigator of financial crimes, she fled from the United States to Italy, under a new name: Bianca Nerini. She carries on her work with a group of trusted friends, although a mysterious contact by the name of Loki reaches out to her on occasion. In this fourth installment, Bianca is in Naples against the Camorra, a crime syndicate unlike the American or Sicilian mafia.