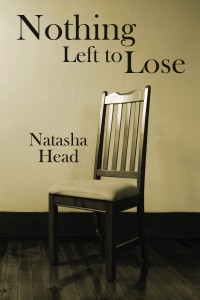 The honest and socially conscious poetry volume by Natasha Head is now available in paperback.  In this poignant collection we get a firsthand look at her very personal disappointments and tragedies.
Nothing Left to Lose is the third in our five week offerings for April's National Poetry Month. You can see all of our offerings on Poets.org. Pick up your copy of Nothing Left to Lose today.
Find the official press release here.
Nothing Left to Lose is Available Now On:
Paperback: Barnes & Noble and Amazon 
Week 1: Veritas
Week 2: Carry On Dancing
Week 3: Nothing Left to Lose