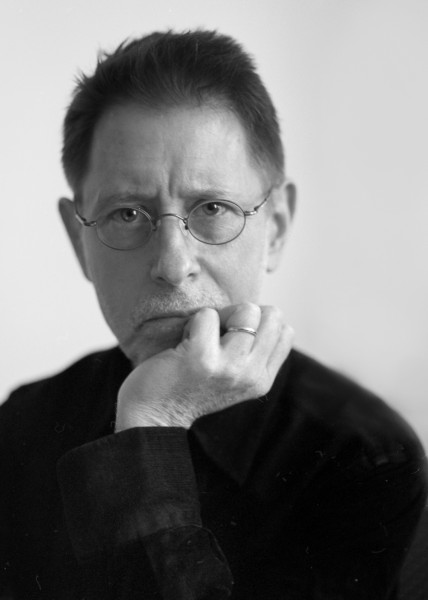 Educated by jukeboxes and delinquents out on Long Island, Tim Tomlinson dropped out of high school on his sixteenth birthday and began a five year period of aimless but purposeful drifting that continues to inform his fiction and poetry. He is a graduate of Columbia University's School of the Arts, and a co-founder of New York Writers Workshop where he co-authored its popular text, The Portable MFA in Creative Writing. Having lived and published work all over the world, including his recent chapbook, Yolanda: An Oral History in Verse (Finishing Line Press, December, 2015), Tim currently teaches in New York University's Global Liberal Studies program and resides with his wife in Brooklyn.
Look for his poetry collection,
Requiem for the Tree Fort I Set on Fire, in 2016.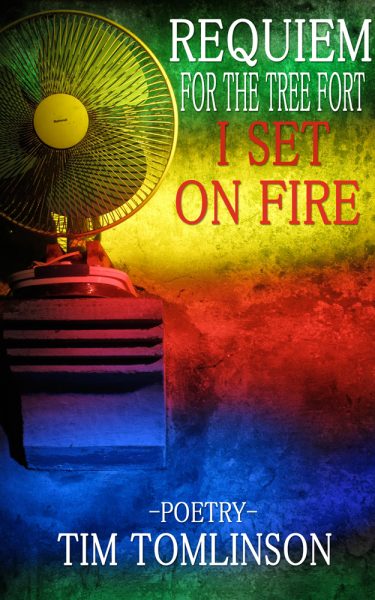 You can move from city to city, but escape from one place doesn't solve old problems, it sounds new alarms. These poems—which range from suburban Long Island and the barstools of New Orleans to rural Thailand and the reef bottoms of the Philippines—remind us that places can be fled, but the impact of experience remains. Requiem for the Tree Fort I Set on Fire is a coming to terms with a scorched earth policy toward the past. It bears witness to the struggle, perhaps the futility, of traveling the world to find the self.
Endorsments:
"Tim Tomlinson writes poetry with character and characters, with moods and drifts, with the spoken word at its core, just as if the poems were miniature short stories. A Long Islander, he is a practitioner of what his fellow Longislander Walt Whitman called the 'barbaric yawp' or what William Carlos Williams called the American idiom. Dante called it the vulgar tongue, and Tim is a practitioner of that idiom, too. Loud, brash, energetic, unapologetic, Tomlinson is in your face, and fuck you if you don't like it."
—M.G. Stephens, Alcohol Poems, Green Dreams, The Brooklyn Book of the Dead
"It's all "a matter of love," Nabokov once wrote, for "the more you love a memory the stronger and stranger it becomes." Tim Tomlinson's Requiem for the Tree Fort I Set on Fire exquisitely embodies this adage, for in his deft hands, the past comes alive with its "fingers of anemones like women pulling in shutters," with all its attendant "superstition and wonder and fractured syntax." From the brilliantly conceived (part Baudelaire, part Bukowski, but all Tomlinson) poetic sequence "Stool Samples" to the blistering poems about New Orleans, this is that rare book with heart and craft, empathy, wit and hard-earned wisdom, with enough of a dash of Lorca's duende to make us tremble and dance in our seats a little. These poems celebrate the broken things around us until they glisten as torches to light our way forward and when Tomlinson howls "requiem," we howl with him; for all we have lost, we have regained in the transforming crucible of his words."
—Ravi Shankar, Pushcart Prize winning poet and Founding Editor of Drunken Boat
"At first glance it is easy to believe that this bruised beautiful collection of poems examines only how fathers teach their sons to become men. So much of the collection revolves around male fury, easy aggression and implied and implicit masculine violence. In this collection there are drunks, bar fights, and men literally selling their blood to eke out a day's meal. The men in this collection talk about and try to make sense of women as they wander across the American landscape and beyond in a journey very specific and individual but also reminiscent of Allen Ginsberg's Howl. The true subject of this collection however is not the search for a lost father but of a found fatherland, which is formed by and coalesced in a series of stunning poems about the almost mythical under water world that a diver encounters. I cannot think of another series of poems that brings the gorgeous generous but also fragile and risky world of the ocean so forcefully to life. With these poems Tim Tomlinson forages and forges a confrontation with the sublime. "
—Jacqueline Bishop, Fauna, Snapshots from Istanbul, The Gymnast and Other Positions