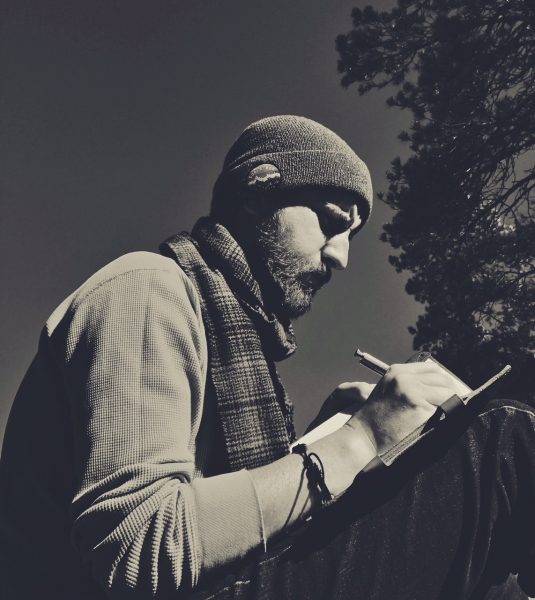 Nicholas Trandahl is an avid outdoorsman and credits his many adventures and travels as the prime source of inspiration for his writings. One is just as likely to find him on a trail or beside a trout stream as sitting at his writing desk with his old typewriter, a family heirloom. Trandahl lives in Wyoming with his wife and children.
Follow on his Website,  Facebook, and Twitter.
Pulling Words is available now in Print & eBook.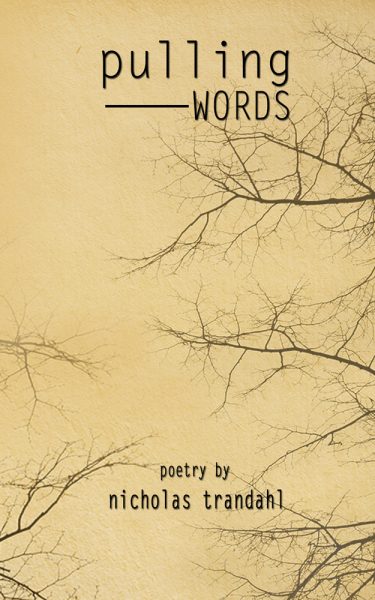 With Pulling Words, a collection that simply and honestly showcases the drama and quietude of life, poet Nicholas Trandahl displays written snapshots of the world he has explored and observed. He escorts readers from his childhood in rural Virginia to his troubled time as a deployed soldier in the Middle East, and from the empty beauty of Wyoming to the quaint charm of Martha's Vineyard.