"Fully realized characters, a remarkable fluency of language, wit, and an extensive comprehension of French culture and history make this literary novel a stellar achievement." — Kirkus Reviews (starred review)
Selected as a "A Midwest Connections Pick" — Midwest Independent Booksellers Association.
"A rare and wondrous novel." — Readers' Favorite, five-star review
The highly anticipated Theory of Remainders by Scott Dominic Carpenter is now available in hardback. This already acclaimed and moving literary novel will leave you enthralled and inspired.
At fifty-two, psychiatrist Philip Adler is divorced, alone, and gutted of passion. When a funeral draws him back to his ex-wife's homeland of France, the trip reunites him with a trauma he has struggled to forget: the brutal death of his teenage daughter fifteen years earlier. Prodded by his former brother-in-law and stirred by the unspent embers of his marriage, he embarks on a mission to resolve lingering questions about this past, hoping to heal himself along the way. The search leads to a disturbed man who may hold more answers than anyone expects—if only Philip can hear what he's trying to say.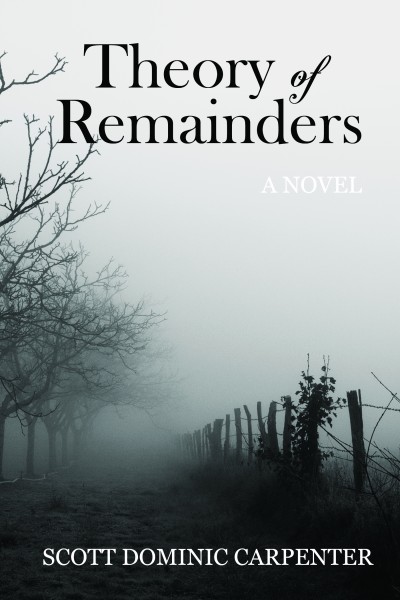 "Fully realized characters, a remarkable fluency of language, wit, and an extensive comprehension of French culture and history make this literary novel a stellar achievement." -- Kirkus Reviews (starred review)